[ Mamburao | Abra de Ilog | Calintaan | Looc | Lubang | Magsaysay | Paluan | Rizal | Sablayan | San Jose | Sta. Cruz ]
Lubang, Occidental Mindoro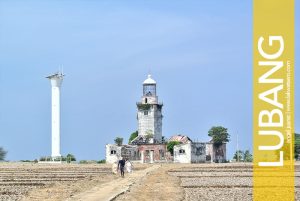 The Municipality of Lubang, is a 4th class municipality in the province of Occidental Mindoro, Philippines. According to the 2015 census, it has a population of 18,803 people.[3]
The municipality encompasses the north-western half of Lubang Island, as well as Cabra Island. The municipality of Lubang is part of the Lubang Island Group, which constitutes 7 islands that are geographically distinct from any landmasses, making the island group biologically unique – and endangered at the same time. The islands are under consideration to be set as a UNESCO tentative site due to its geographic importance, biological diversity, and intact rainforests.
Mga Barangay
Lubang is politically subdivided into 16 barangays.