[ Mamburao | Abra de Ilog | Calintaan | Looc | Lubang | Magsaysay | Paluan | Rizal | Sablayan | San Jose | Sta. Cruz ]
Looc, Occidental Mindoro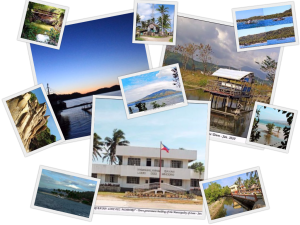 Looc is a fifth class municipality in the province of Occidental Mindoro, Philippines. According to the 2015 census, it has a population of 10,117 people.[3]
The municipality encompasses the eastern half of Lubang Island, as well as Ambil, Golo and some other minor islands.
Mga Barangay
Looc is politically subdivided into 9 barangays.[2]
Agkawayan
Ambil Tabao & Tambo
Balikyas
Bonbon (Pob.)
Bulacan
Burol
Guitna (Pob.)
Kanluran (Pob.)
Talaotao